It was my blogging resolution this year to write at least a mini-review of every book I read, and, though I fell behind, I haven't failed yet! Pretty good genre variety happening in my reading life lately, which has been awesome, but it makes this post look absolutely chaotic. Fantasy? Literary fiction? YA contemporary? Sciency non-fiction? All here. Hope you find something to enjoy.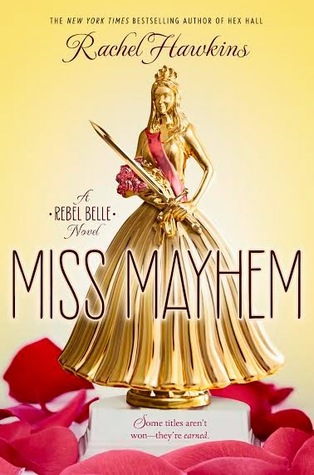 Miss Mayhem (Rebel Belle #2) by Rachel Hawkins
Like it's predecessor, Rebel Belle, this was fun modern fantasy fare. It suffers a lot from what I've taken to calling second-book syndrome wherein the second book in a trilogy serves only to wrap up the first book and set up the third, with no real solid plot of its own. This felt that way: a little low-stakes and boring while straining the central romance in a way that we know they will resolve by the end of book 3 because, well, we just do. I still have high hopes for book 3 of course, I think this is a solid concept with some pretty fun characters that will conclude staisfactorily, this was just a bit of a rough stop along the way.
Boundless (Unearthly #3) by Cynthia Hand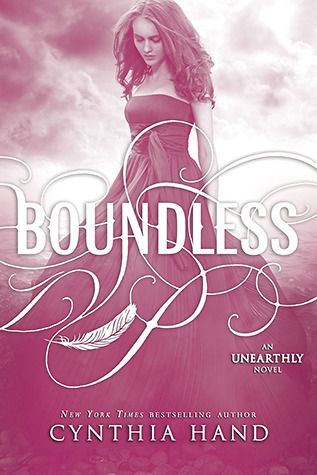 This is the best paranormal romance I have read in the last year or two. I'd say only Daughter of Smoke and Bone is better (and, really, to be fair, is quite different). I was worried about this series in book 2, which definitely suffered from second book syndrome, but this final installment in the trilogy was not at all disappointing. It ended a bit abruptly, but it was very satisfying and had a love triangle that was frustrating in a good way more than a bad that had a happy–but not too happy–resolution. Clara was strong and honest, a bit of a Mary-Sue admittedly, but the kind of female lead with power I wish more romance books portrayed.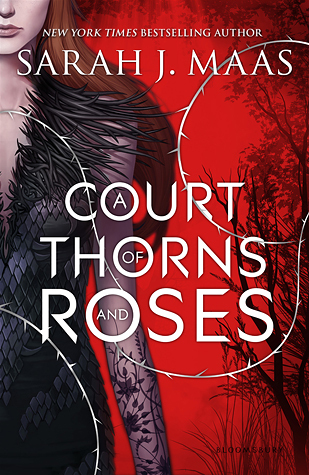 A Court of Thorns and Roses by Sarah J. Maas
I listened to the audiobook of this while road tripping with my friend and we both loved this. The world is built quickly and well, its fairy tale aspects lending it inspiration and the strength of a good story, but by the end it takes enough turns that it feels fresh. I thought certain minor characters could have used more development (and that there could have been more of them in general—a big fancy castle has lots of servants that you might interact with) but overall I'm really excited to continue with this series and watch Sarah J. Maas build even more on an already stunning foundation.
Dragonfly in Amber (Outlander #2) by Diana Gabaldon
Slow, slow, slow in the middle. I slogged a bit through this one, but ultimately it was really great. I love how Gabaldon played with the timeline in this one, taking us forward and then telling the bulk of the story as a story within the story. It could have been boring, but in this case it played on the tension already inherent in the build up to the Battle of Culloden Moor, which we knew was happening from the very beginning of the series. I think the early episode in Paris was dragged out a bit too long, and I think there are several scenes, like battles, where we are stuck in Claire's perspective, when it would be a lot more interesting to follow around someone else. Overall, however, this was a really excellent follow-up; a sequel that grew the world and introduced new characters and even more complications to build on in the next installments.
Voyager (Outlander #3) by Diana Gabaldon
This had some of the same pacing problems as Dragonfly in Amber, but to a lesser extent. I loved the additional perspectives, though there are definitely scenes when the overlap is very odd, especially since Claire's perspective is always in first person while everyone else's is told in third. Like at the beginning of this book, we see a character watching Claire in a scene that is very pivotal for Claire's character. It would make sense to be in her head for this very quiet, internal, decision-making scene and we are not. It felt very strange to be pushed to the outside for that. It makes sense to follow other characters in scenes that Claire isn't present for, but in a scene in which her thoughts are paramount, it really felt odd. But once we got settled and rolling with the story, the various episodes in this installment were all excellent. There were a few sections that felt overly lengthy, but for the most part the pages flew by and I don't think the series flagging in quality at all.
Drums of Autumn (Outlander #4) by Diana Gabaldon
"Oh my God, the book people are making me crazy" was the refrain on my road trip recently. This book makes the price of a Kindle Paperwhite totally worth it so you can read in the dark late into the night without disturbing your travel-mate. It had that mid-act slow down that I seem to experience a lot with this series, but I got into the crazy drama by the end. I'm loving this series. Slipping into some dangerous stereotypes here, but it's almost soap-opera trashy while still maintaining a intellectual's historical detail (with plenty of literary misery to go around).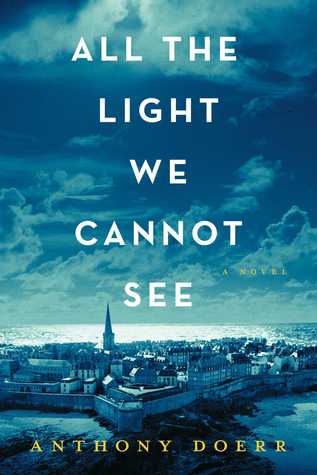 All the Light We Cannot See by Anthony Doerr
I thought the prose in this was great, beautiful descriptions and symbolism and metaphor. The story was good, the characters even better. I get why this was so popular when it came out, but that hype combined with a sense that it was trying too hard to be literary made me like it a little bit less than I might have otherwise. Still highly recommend it, though and I'm very glad I picked it up.
Animal Farm by George Orwell
I was supposed to have read this when I was in 8th or 9th grade for this extra-cirricular book group I was in and I wound up not having the time. But the entire time I was reading this I was kicking myself for letting it pass me by back then, because all of my comparisions were not to Soviet Russia, but to the rhetoric of post 9/11 USA, so I kept thinking that this would have had so much more impact on 13 year old me in 2004. But still. It's classic for a reason; very smart satire. I did think that it got a little bit repetitive at times, Orwell beating a dead horse as it were, trying a little too hard to get the point across.
Openly Straight by Bill Konigsberg
The negative thing I have to say about this one is that it had somewhat strange pacing: slow to start and too jammed full of stuff in a short amount of space at the end, but overall I enjoyed it. It's got a rather unique perspective, from a gay teenager who is feeling a little too accepted by his family and decides to move across the country, attend boarding school  where no one knows him and see what he might discover about his identity without the looming shadow of his sexuality defining him. That whole concept was fascinating to watch and it was executed well enough, though I get the feeling I'll have completely forgotten about this story in a short amount of time.
Lying Out Loud by Kody Keplinger
I really enjoyed The Duff a few months ago, so I knew I had to check this companion novel out. This one follows Sonny, who is the best friend of The Duff's Wesley's sister Amy. It's also a retelling of Cyrano de Bergerac as Sonny falls in love with the new guy at school over IM…while (oops!) logged into Amy's account. I think Kody Keplinger really knows how to construct a good character on the front end of a story, but the plot and development in this left me wanting. Character development was an unconvincing tell, not show and the friendship between Amy and Sonny didn't ever click for me. I don't really think this is worth it unless you're a huge fan of all of Kody Keplinger's books, in which case you've already read it.
Tilt by Ellen Hopkins
My first Ellen Hopkins. I held out for a long time thinking her work wouldn't be my thing, and it seems I was right. But I mildly enjoyed this while I was reading. A decent story, pretty good characters, ones that felt a little flat, but not so much I wasn't enjoying myself. I really liked the structured poems with the words pulled out that made another sentence, but otherwise didn't get the appeal of the free verse style. I finished it, thought "that was nice, but I don't know that I'll bother to read one of her books again" and tried to move on with my life.
But moving on with my life involved jumping in the car and driving for over an hour and I got to thinking more about this, especially the little author's note at the end about resources for AIDS and abstaining from sex until you're in a committed relationship and whatnot and suddenly the stories clicked together. I realized it wasn't meant to be a realistic teen tale, but morality propaganda and it went a little more definitely sour for me. Not that abstinence is the worst thing you can preach to kids, but the sad and scary stuff  in this took on a new "Don't have sex or ELSE" meaning that I really didn't care for.
On Immunity: An Inoculation by Eula Biss
A really interesting book about a scientific political issue that was not particularly technical or bitingly crictical of any one side (thought that's not to say it doesn't argue for one or the other, it just wasn't overwrought with accusation or emotion, like so many of the vaccine arguments are. It's extremely insightful, pointing out all kinds of crazy problematic meanings and things between the metaphors we use to describe things and what we think we mean vs what they might be revealing about our attitudes. It was short, but extremely thought-provoking, and its lyrical style makes it a great place to start if you're looking to break into non-fiction.
Alan Turing: The Enigma by Andrew Hodges
This took me absolutely ages to finish and I have no idea how to review it, because so much is going on in it. It's long–probably too long–but covers an astonishing number of topics quite well. Alan Turing's life is the thread that connects it all together, but this often deviates for lengthy stretches on tangents about mathematics, history, philosophy, computer science, and the gay experience in the early 20th century.  I found it all fascinating, and Alan Turing's story amazing and heartbreaking by turns. I definitely recommend this, but only if you're in for the long haul and you won't let yourself be intimidated by some discussion of math and logic.
I especially recommend the audiobook, which has a lovely narrator who does different voices for the different written excerpts (including some unintentionally hilarious American accents) that helped me keep everything straight.
I am so glad to be caught up, I hope to have some more posts up this month now that I'm back on track!