Top Ten Tuesday is a weekly list meme hosted by The Broke and The Bookish. This week we're listing our top ten books of 2015 so far. I'm not even going to put mine in order; I'd try, but it's summertime and I don't feel like stressing out about it.
Chew by John Layman and Rob Guillory
We'll start off with my new favorite, ongoing comic book series about a world where an avian flu has made chicken consumption illegal and the crime solving agent with the power to see the history of absolutely anything (emphasis on the anything) he eats. Chew has all the hallmarks of a great crime drama: almost unbelievably creative, socially commentary with empathetic and complex characters. And then it's hilarious. And then you read it again and you find new, even funnier things in the background.
A Court of Thorns and Roses by Sarah J. Maas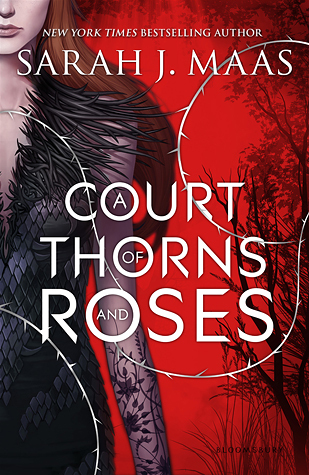 I'm a fan of the Throne of Glass series, so I was expecting to like this, especially after hearing lots of glowing reviews, but I managed to keep my expectations at a pretty reasonable level and was pleasantly surprised by this. It's definitely a Beauty and the Beast retelling, but it takes place in a different, well-crafted fantasy world and takes some turns that are harder to expect. Definitely a must read if you're looking for fairy tales, tales with actual fairies, and/or some pretty steamy fantasy romance.
Firefight by Brandon Sanderson
This second book in the Reckoners series was a sequel that kept the pulse pounding, action packed fun of the first novel, but raised the stakes and developed the characters without missing a beat. Granted, I'd probably read Brandon Sanderson's shopping lists and love them, but this was particularly entertaining.
The Winner's Crime by Marie Rutkoski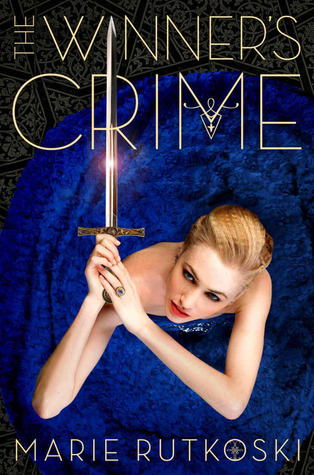 Another sequel done spectacularly, the Winner's Curse series is smart and unpredictable. More political drama then fantasy, set in a made up place without magic, it deftly explores an unstable empire, the ways in which the conquered and the conquerers interact. The Winner's Crime in particular didn't stall and didn't flinch in the way so many mid-series books do. It was intense and addictive to read
Outlander by Diana Gabaldon
It feels weird to say this series is fun, because it's often very dark, but then I don't know what word I'm looking for. Engrossing, perhaps. Transportative is great too. The series gets rather large in scope, covering lots of time and very many places, but Outlander is still my favorite of the series so far as a woman from the past settles into the even more distant past and explores all the little details of historical Highland life. Romance, history, politics, and a lot of drama, it's got something for every mood and I'm having so much fun with it.
Giovanni's Room by James Baldwin
I've started adding a few more literary fiction works to my reading list, and this foray into Baldwin's work happened this February. I was amazed by this book. Incredulous I hadn't heard of it before getting into watching booktube and reading blogs regularly because it felt so universal for all that it is hailed primarily as a hallmark of LGBT fiction.
S by Doug Dorst and J.J. Abrams
S. was time consuming and challenging, but definitely very fun. It completely redefines the phrase "engaging read" with it's found object quality and interactive text. The novel at its heart is solid literature on its own account, and the characters that study it in the margins are fully formed. I fell in love with them and loved the mystery and the hunt. It was hard work, but it was extremely satisfying.
On Immunity by Eula Biss
Only one of two non fiction books I've read this year so far and for such a short little book, it packs a lot of insight. It's very thoughtful, examining the cultural perception of vaccines and public health. It takes a position, but isn't particularly argumentative, which is rare in the vaccine fiasco. Just a well composed, thought provoking little gem of a read.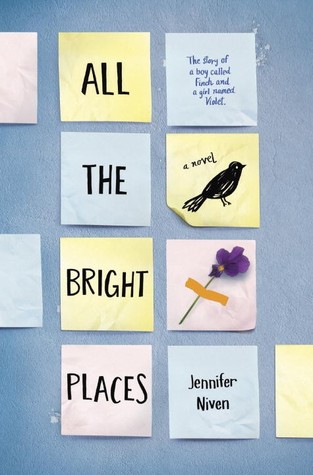 All the Bright Places by Jennifer Niven
Everyone was talking about this a few months ago and I went in with some skepticism, but I thought this was a masterpiece of emotional manipulation. It was very engaging, felt very real and I highly recommend it.
Code Name Verity by Elizabeth Wein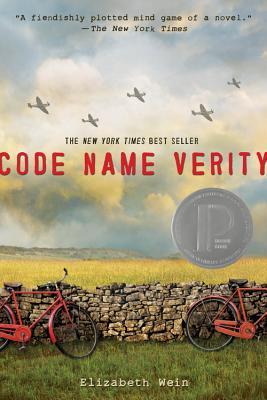 So unique in concept and so excellently executed. To have a female friendship at the forefront was so lovely, and the World War II setting was fascinating as well. I felt the world-ending urgency of Europe at war against dictatorship through the intimate tale of two friends and both stories worked so well together.