First, a quick announcement: I started some social media accounts to use in conjunction with the book blog. My personal Instagram was already pretty book-heavy, but I thought it would be better to have one for the stacks of books and things and one for more personal pictures of friends and places because I like sharing the former with anyone and everyone, but the later should stay more private. So, now you can check out the Twitter and/or Instagram extensions of The Starlight Shelves, if you want to. I didn't get a new Goodreads profile, but this is as good a time as any to plug it!
I was in a bit of a reading slump on and around the Ides of March (I had written "middle part of March" but I couldn't pass up the pretentious reference!). I did, however, finish few books during the first and last weekends of the month and here are a few quick thoughts to share on each one: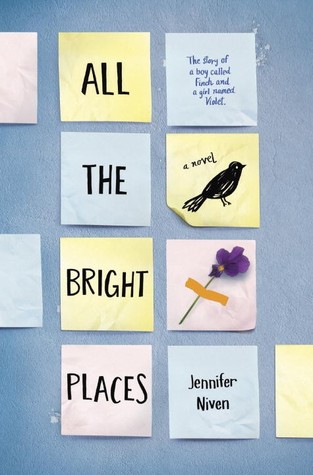 All the Bright Places by Jennifer Niven
I did the thing that I always try to avoid doing with this–namely, reading other people's reviews after I've read the book, but before I've written mine. And this book definitely seems to be a bit divisive. People are either over the moon or have a lot of negative things to say about it and I will say it definitely inspires a lot of strong emotion. I fall into the camp that loves it, though I thought the ending was a little rushed or something, didn't quite fully flesh out everything it needed too. But I thought it was moving, emotional, and very well done overall.
The movie release finally motivated me to pick this up, though I'd been eyeing it up for awhile. I loved it a lot more than I thought I would. Bianca had a very strong voice, and was delightfully brash and selfish, which I love to see in a character figuring herself out. It was a little underdeveloped and quick to resolve, but overall it was a really fun read. The movie was really enjoyable as well, but be warned it has a completely different plot.
Go Tell it on the Mountain by James Baldwin
I'm still in awe of James Baldwin. This was my second foray into his work and his writing is spectacular and his characters and settings really come to life. That said, this work employs a vignette style that I have just never been a fan of, bouncing between characters. It wasn't for me overall, but I still have a high regard for James Baldwin and look forward to reading more of his other novels and essays.
The Winner's Curse by Marie Rutkoski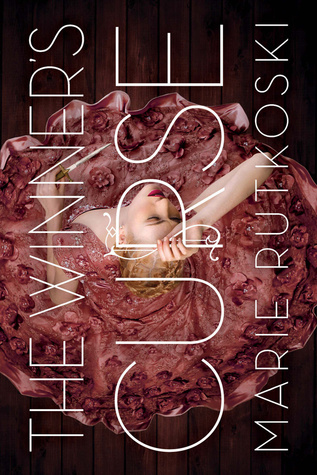 A really enjoyable read. It's hard to genre-place this…I think it's technically fantasy, but there are no wizards or dragons to be found. Instead, it's set in a fictional realm, in a conquered nation, with the daughter of the victorious general becoming friends with a slave. It's a little slow to start, but it's delightfully complex and logical, the plot is tight and intense and the characters are all very good. I found it to be a little to overburdened with flowery simile and metaphor, but it wasn't so bad I couldn't get past it and really love the story.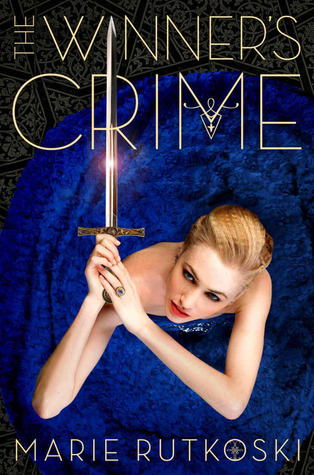 The Winner's Crime by Marie Rutkoski
I was a little worried at the end of book one that the plot of this one would drag along, doing nothing but waiting around for book 3. But I was so glad to be wrong. This stepped up the stakes and challenged the characters and–though this will always be a series more focused on the political than the action–this did seem to step up the pacing, though that's also just a side effect of the intensity. I love the pace this has taken with the romantic entanglement, it jump-started a little quickly in book 1, but there are no easy solutions to problems and this is a world where every little mistake has a consequence. I'm so eager to have book 3, even though it won't come out for a long time yet, unfortunately.
This is my least favorite of all five Gayle Foreman books I've encountered and I'm not sure if it was because of a jumped-up expectation of mine after loving her two popular duos after reading them last year, or if this was just not as good. I think it's some sort of mixture of both. This did not evoke the emotion I expect it was trying to. Cody and Meg's story was compelling and from a distance, seems to work, but I just couldn't get invested. And the romance was clunky. Which was so weird as every other romantic scene of Foreman's I've ever read has had me practically fanning myself. She's good at it usually, but this time, it was just a really strange situation and it wasn't for me.