Day 3 Progress
-Read 234 pages of Aristotle and Dante Discover the Secrets of the Universe
-Listened to Chapters 20-25 of The Selection (approximately 66 pages)
Total Day 3: 300 pages
Overall
Pages: 874
Books Completed:
The Risen Empire, Speak, The Selection, Aristotle and Dante Discover the Secrets of the Universe
~
Two more books down today! I really want to write reviews for both, so I won't say too too much here, but Aristotle and Dante was really incredible. It had lots of different facets to the story, complicated characters and relationships, but all told with this stark prose. It was really fascinating and beautiful. Definitely pick it up if you haven't.
The Selection was about what I thought it would be. Fun enough, in spite of itself. I didn't love it, but I'll probably pick up the sequel. It's a somewhat well balanced love triangle, but the world doesn't entirely make sense to me and the characters don't stand out that much. It's one of those that I won't be recommending to anyone, but can't just plain old tear to pieces. Those are the best kind to review though, there's definitely a lot to say to try to explain my feelings.
Tomorrow I need to start The Ring and the Crown; it's due back to the library on Sunday. I also snagged Gathering Blue by Lois Lowry from my library's OverDrive library for my next audiobook.  I've read it before, but that was an extremely long time ago, I think it was in my classroom library in 4th or 5th grade. But after rereading The Giver recently I decided I needed to pick its companion novels up again as well.
 Day 3 Challenge-Book Pairings
This challenge was really fun. All you had to do was pair up a book with anything else. Other books, movies, food, interpretive dance. Whatever you wanted. I went with songs, because I'm constantly matching up songs with books in my head anyway.
So here are my long-winded explanations (Goodreads character limits weren't having it today!):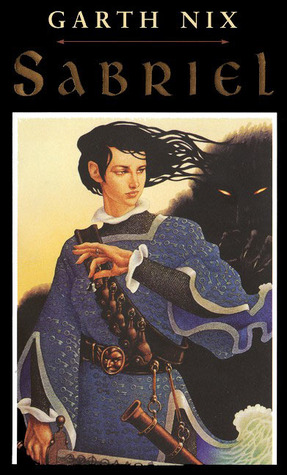 Book: Sabriel by Garth Nix
Song: Bring Me to Life by Evanesence
The song "Bring me to Life" was popular in the early 2000's which is when I (and most people) read Nix's Abhorsen Trilogy. The song is so perfect for the book. The mood fits, forward driving and hard-edged. Snatches of the lyrics fit well, though the song overall is more about a personal battle than anything literal about escaping death like the book is ("Don't let me die here/There must be something more/Bring me to life"). Anytime I hear the song, I think about the book.
Book: The Elite by Kiera Cass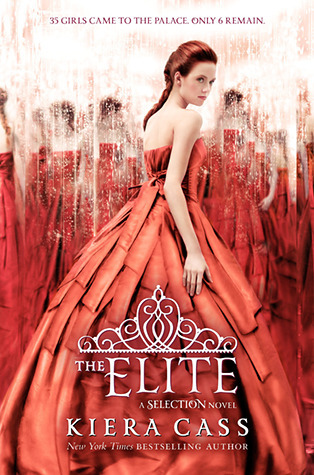 Song: Since You're Gone by The Pretty Reckless
As I said, I finished The Selection today and picked up The Elite from the library. I haven't started it yet, but I know from other people's reviews of it that it is entirely focused on the love triangle. So much so that people get extremely irritated. I'm sure I'll be there with them, but for whatever reason I feel compelled to read it anyway. This Pretty Reckless song I picked came up on shuffle while I was driving home and I thought it was the perfect song to express what I think America's choice and answer should be (Since you've been gone/my life has moved along/quite nicely actually"!), even when I'm fully aware she's going to hem and haw for another 3oo pages.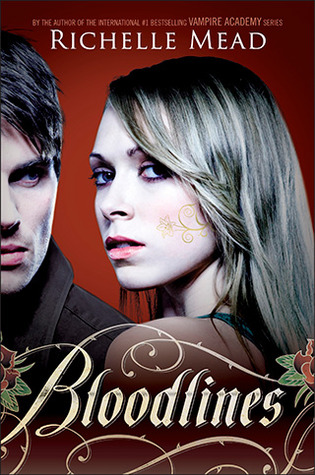 Book: Bloodlines by Richelle Mead
Song: The City by The 1975
The explanation for this one isn't so interesting. I was simply obsessed with both the series and the album in November last year and the two are forever stuck together in my head. There's no real connection in the lyrics that I can pick out (not that I really know what the lyrics are…they're pretty hard to understand) but they each remind me of the other and of the fall, when my blog was all new and exciting, NaNoWriMo was going on, pumpkin spice lattes were available… just lots of good, happy stuff from that month.
And here are all the songs in a YouTube playlist, if you've never heard them and you want to check them out!
Do you associate songs to things like I do? Books, specific times of year, anything like that? Let me know if you do, so I don't think I'm the only one forever!
Hope everyone else is doing well, and, more importantly, having fun! Thanks for stopping by, hope to see you back tomorrow for day 4!